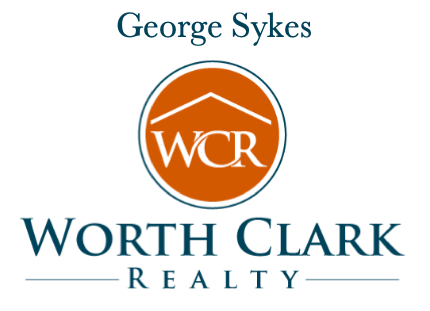 Edwardsville, IL 62025
PO Box 571
618-531-4000

Other Locations

Granite City, IL 62040
PO Box 1021
Granite City, IL 62040
618-531-4000

St Charles, MO 63301
136 South Main St
2nd Floor
St Charles, MO 63301
618-531-4000


Today's Events
No events today.
established:
2009
Products & Services
Associations & Memberships
George Sykes, Broker, Worth Clark Realty
Real Estate Agents & Brokers

618-531-4000
Thursday Hours: 9am - 5pm
Licensed Broker in Illinois serving the 618 area since 2009. When you list with George or one of his associates in Missouri, your listing is posted on the home page of sites like granitecity.com and the other 50+ sites listed below. For Illinois Real Estate help or a referral to one of Worth Clark's 200+ agents in the St. Louis area, call or text 618-531-4000.
Hours

Sun:

Call or text after 12pm
Mon:
9am - 5pm
Tue:
9am - 5pm
Wed:
9am - 5pm
Thu:
9am - 5pm
Fri:
9am - 5pm
Sat:
Call or text
Reviews
The granitecity.com review system is scheduled for release Spring 2020.